Examples
Quick object registration
---
The Quick form is used to upload key data of the object. The system is responsive, key data can easily be uploaded with handheld devices.
The Quick form is 'insert only'. The extensive form is used to add more data to the object.
Quick forms can easily be adapted to the users wishes.
(Click image to enlarge)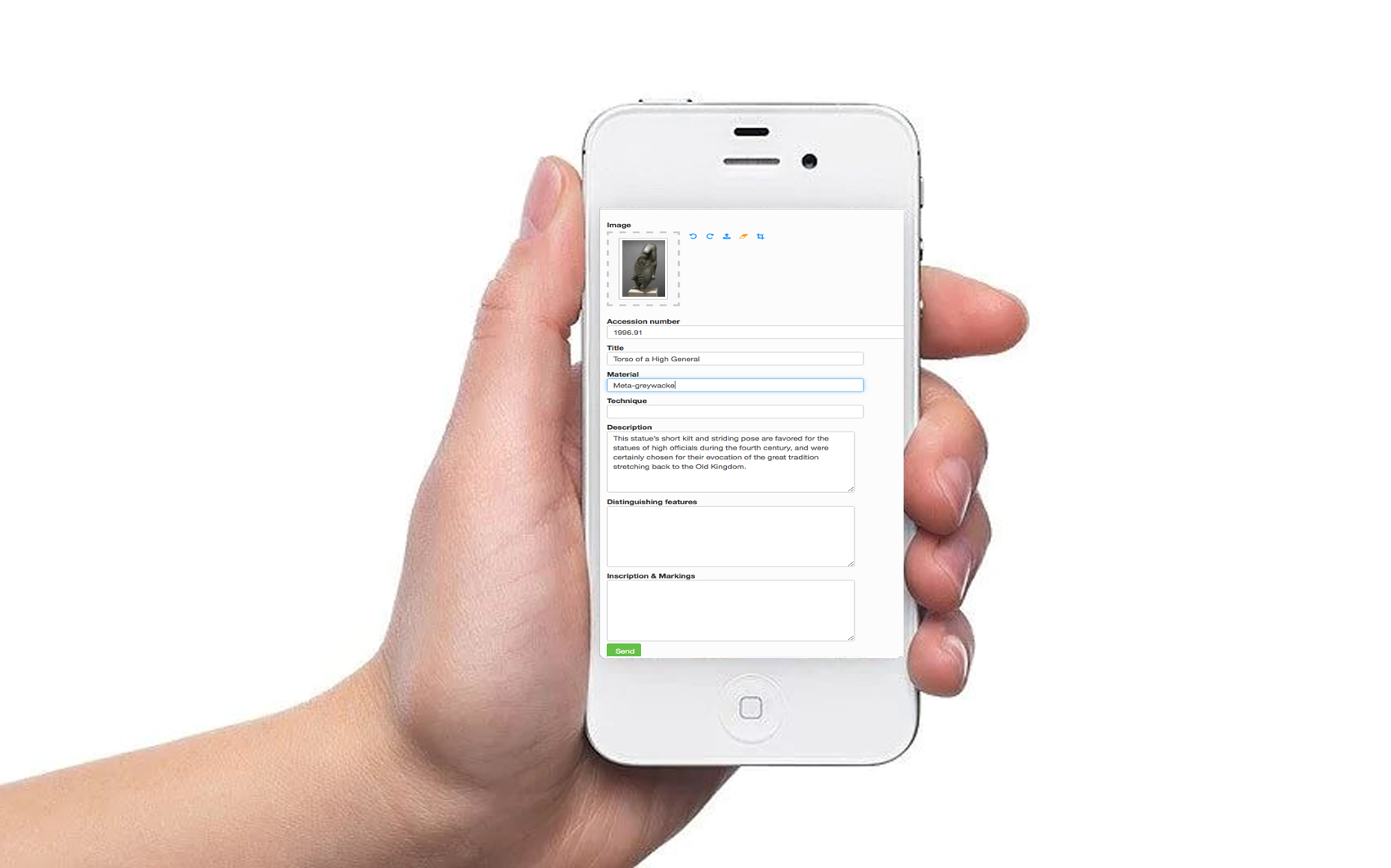 Complete form
---
The object re-opened in the 'Complete' format to add metadata
(Click image to enlarge)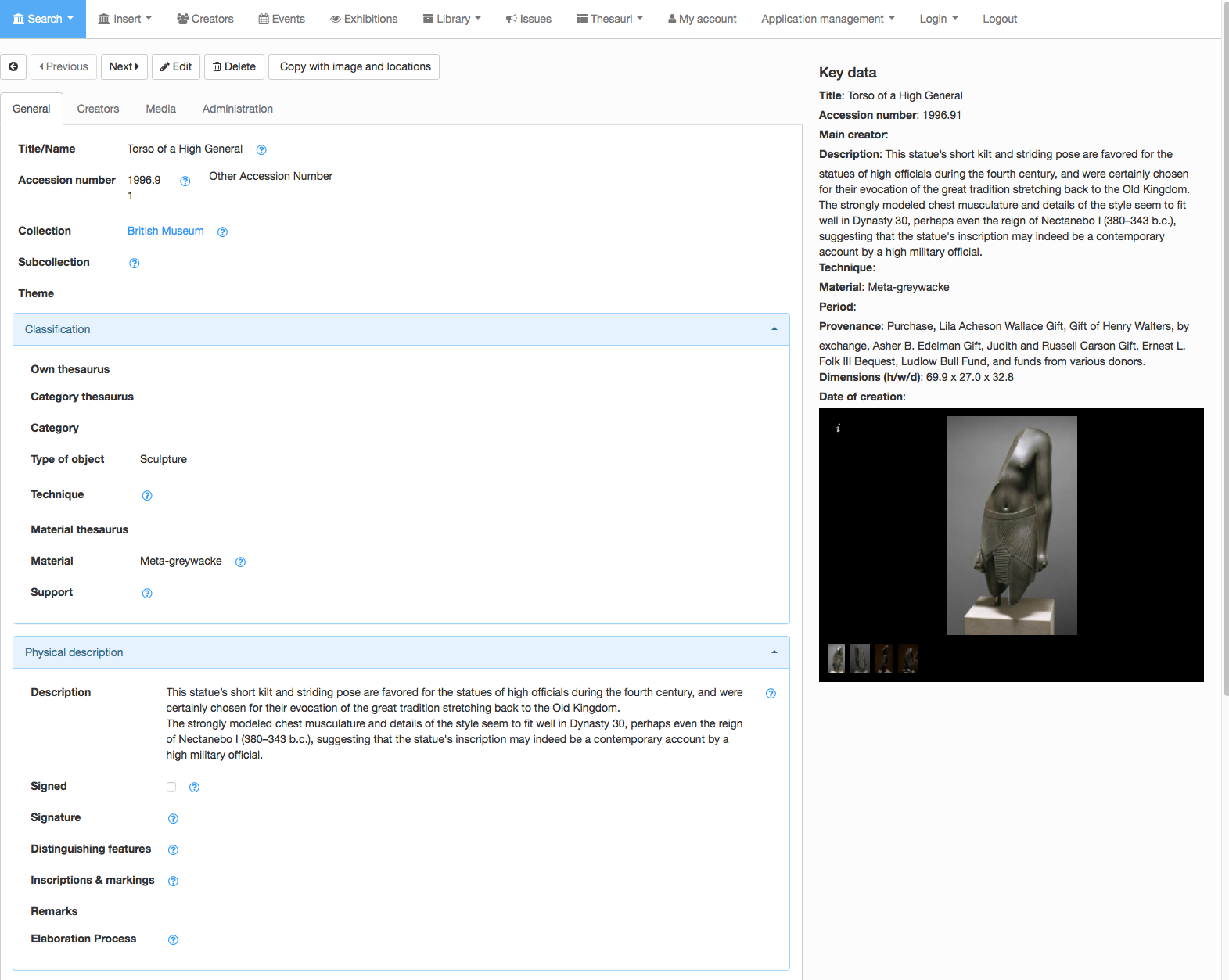 Object related documents
---
MEDIA: Uploading images, Documents, Audio Visuals, etc.
Using a handheld Androïd, audio recordings can be added to each object.

(Click image to enlarge)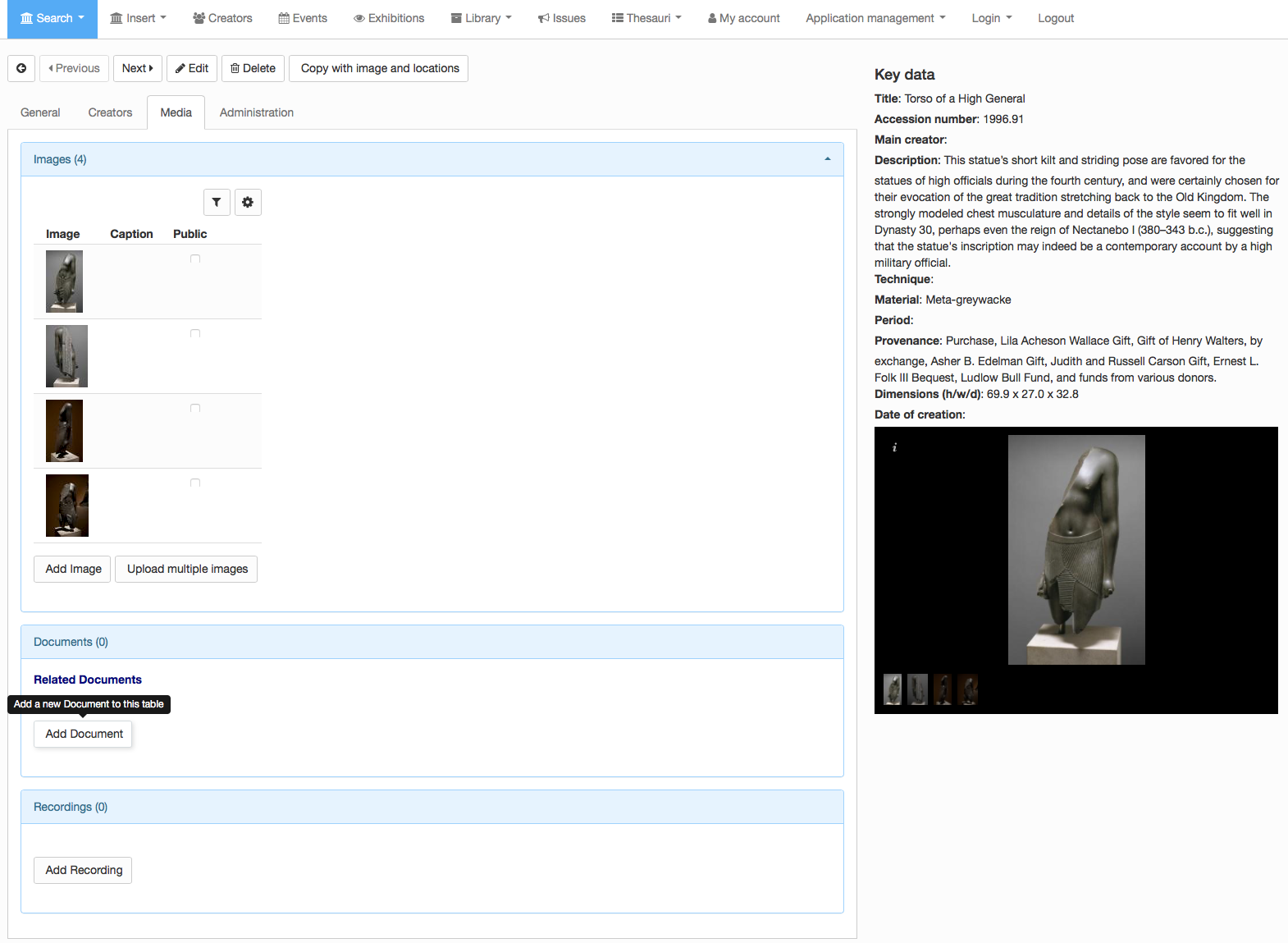 Administration
---
Administrative part of each object by section: Conservation, Acquisition, Value & Insurance, History, etc.


(Click image to enlarge)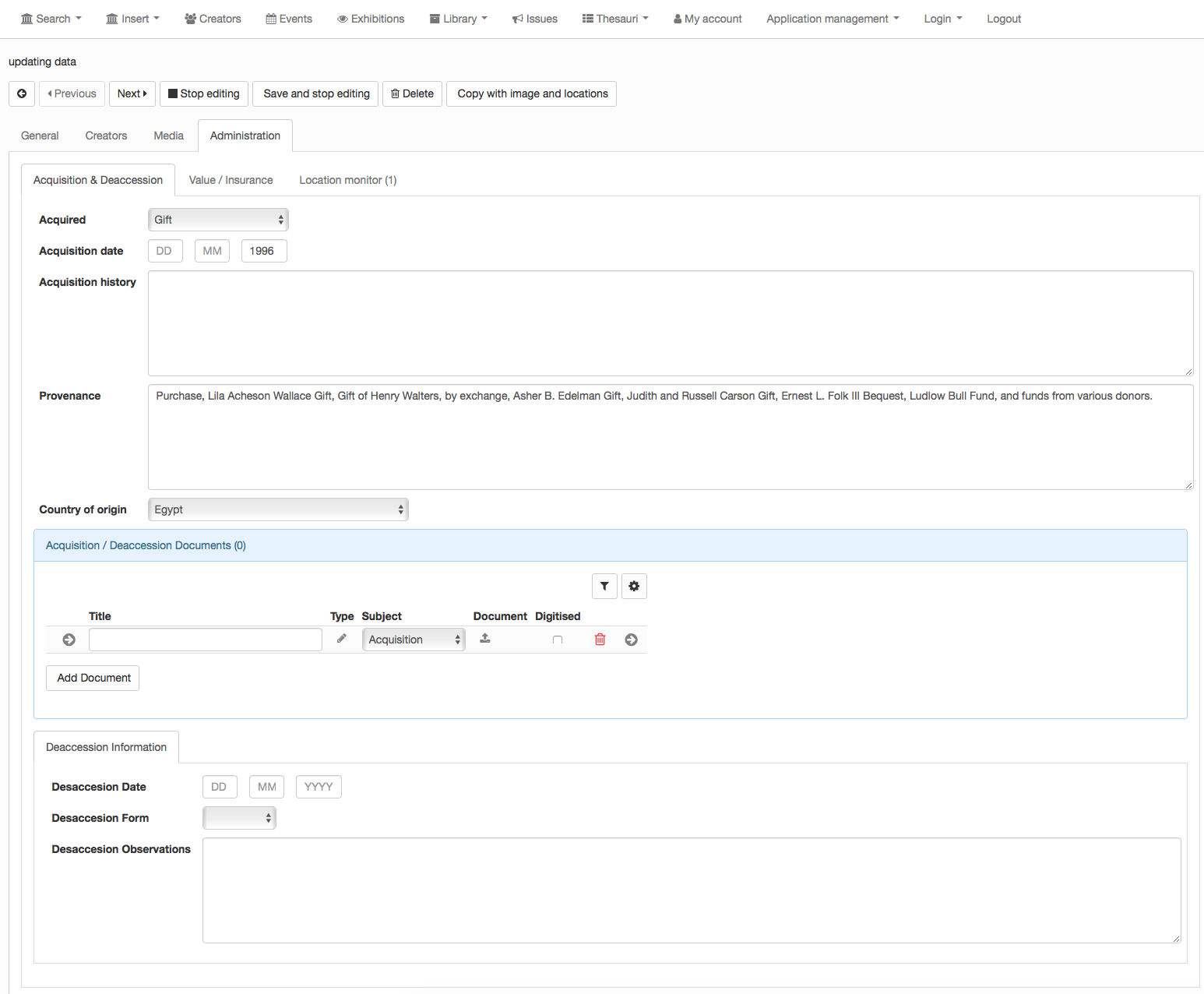 Workflow
---
Conservation, Acquisition and Deaccessioning processes.
The Location monitor tracks the object in the Museum, during Loan procedures and while in Transit.
SPECTRUM standards are implemented.
For optimum transparency during the loan procedures, the borrower has exclusive access to the lender's specific object data.
In this way both parties are enabled to follow the complete process and loan requirements.
(Click image to enlarge)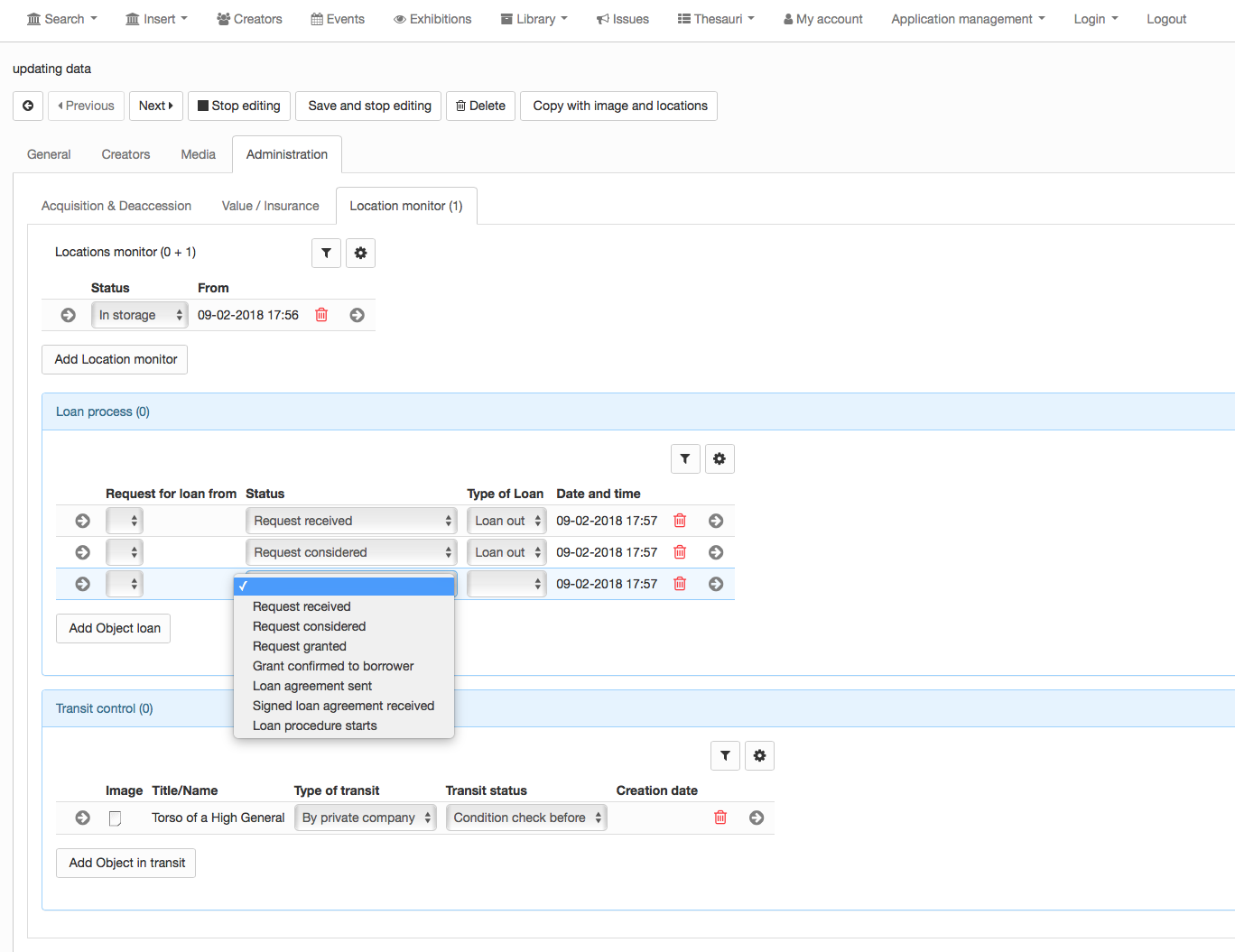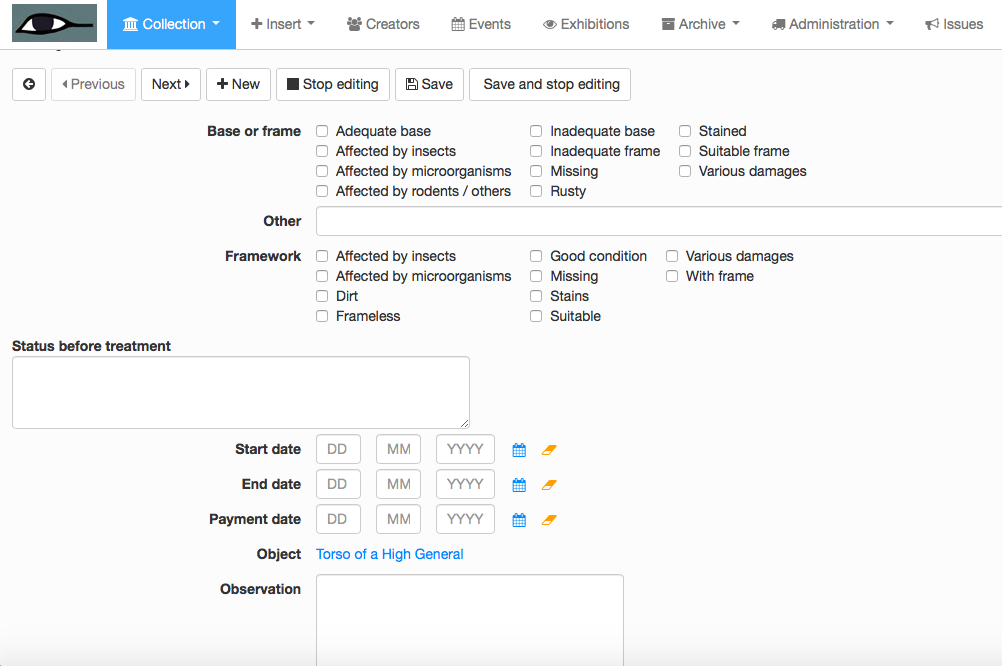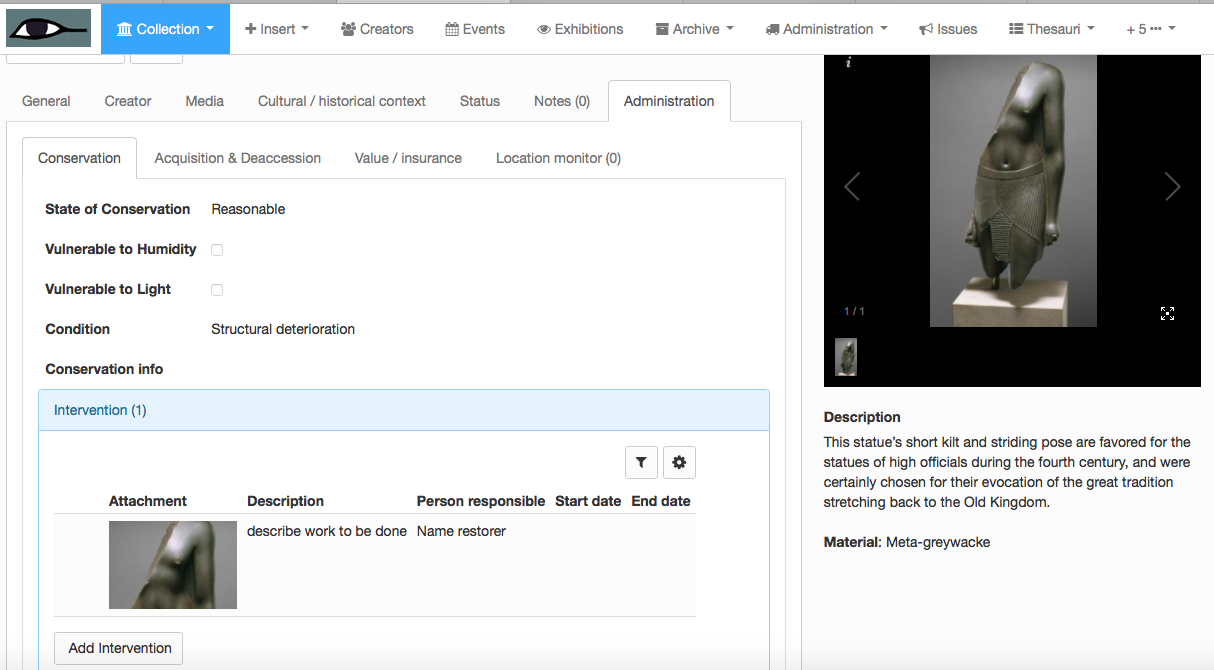 Exhibition
---
The content of the database generates online exhibitions. No modules or API needed.
Selected works can be made public with a mouse click.
See an example of the DEMO exhibition
NOTE: The front 'look and feel' can be adapted to the user interface, or existing website.